2016: Our Wedding, Overcoming Depression and Professional Travel Blogging!
It's been an incredible year for us, and I would want to share a recap of our adventures & lessons learned this year - it's been an incredible year traveling around, battling anxiety but the highlight is GETTING MARRIED to the man of my dreams! =)
Every year, I've been doing a recap of our trips!
Here's our 2014 Recap - the beginning of our Around the World Journey together; and
the 2015 Recap- Dreams do Come True, from Monkey Backpackers to Luxury Travelers!
This 2016 is also when we decided to become full-time professional travel bloggers and to give up our old jobs on the road - teaching English, Ayurveda Massage Therapist, and our donation-based Tantra yoga classes! We have certification to do all of those work but Jonathan and I decided to give "travel blogging" a full go! It's our 3rd year of full-time traveling since I left the Philippines in 2013, this year, we finally made it happen -- to experience traveling in Luxury courtesy of our sponsors/ partners. Some of our trips were fast-paced because of the unexpected events and our last-minute UK wedding! <3
JANUARY
I've been suffering from anxiety attacks for months; it's hard to explain to everyone about this personal endeavor when everyone thinks that full-time travel is just always parties and fun stuff. It's great if you have a lot of money, but during that time, we're just normal backpackers and I had to do a lot of different work to earn us money to support our lifestyle! After attending the NY Times networking event, that's when I met a lot of companies who started sponsoring our trips for the rest of the year!
I went on a solo trip to USA East Coast to attend the New York Times Travel Show Event (where I met a lot of people who helped us grow our website this year!). Just in case you didn't know, I only got my USA tourist visa two months before that while on a tourist visa in Bogota, Colombia! I was traveling for more than two years without any western countries visa, and it was tough! =)
Traveled to: New York, Atlantic City, Washington DC, Baltimore (Maryland) and Philadelphia
From New York, I traveled to Florida, Key West to be reunited again with Jonathan who stayed behind in Bogota, Colombia! While in Bogota, I applied for our Azerbaijan visa, Jonathan needed a tourist visa even though he has British Passport. It took us a week to get it processed! Since I have the USA visa - I was able to get free visa on arrival in Georgia and e-visa to Turkey! Philippines passport was also visa-free in Morocco for 30 days as long as you have your onward flight ticket (you don't need a flight ticket back to PHL, just any onward flight ticket). This time when we started to get all of our flights getting sponsored as well! We went to Istanbul, Turkey (where Jonathan spoke at the WTM Conference) Tbilisi & Gudauri, GEORGIA (where I first experienced skiing) and by train to BAKU, Azerbaijan (where I felt that I was back in Kuwait!) and then we went on 11-day trip to MOROCCO with my Mama where we went on a motorbike and 4x4 car! It's my MOM's first time seeing SNOW!
Traveled to: Turkey (Istanbul), Georgia (Tbilisi & Gudauri), Azerbaijan (Baku), Morocco (Marrakech, Sahara Desert, Agdez, Zagora, M'hamid, Ouarzazate, Ait Ben Haddou, Telouet, Tichka, Taroudant, Sidi Kaouki & Essaouira)
MARCH
Finally back in the Middle East where I lived and traveled around for 4 years (I lived in Kuwait & Kurdistan, Iraq and traveled to Jordan, Bahrain, Lebanon, UAE etc.)
We spent 2 weeks in ISRAEL and visiting all the off-the-beaten-path, Philippines passport was visa-free for 90 days and it was incredible experience! I wrote a full article on how you can travel Israel for Filipinos! <3
After our trip to Israel, we flew to CALIFORNIA (our first time) and hangout with friends we met in the Maldives in 2014! We also went to Las Vegas where we had our fake Elvis wedding with my Ate Althea who hosted us! It's also the month when we worked with a campervan company and MAZDA! I also got my MARRIAGE VISA in the UK approved which is the reason why we ended up changing our plans! <3
Traveled to: Israel, California, Las Vegas
APRIL
This is a busy month for us, we went on a Caribbean Cruise to Puerto Rico, Turks & Caicos, Bahamas & US Virgin Island then we flew to Cancun, Mexico to experience an all-inclusive stay and even did a trip to Tulum where visited another world-wonder, the Chichen Itza). Before that ,we traveled for 1 week to CUBA! I wrote articles about these trips!
Traveled to: Puerto Rico (San Juan), Turks & Caicos (Grand Turk), Bahamas (Half Moon Cay), US Virgin Island (St Thomas), Mexico (Cancun, Tulum) and Cuba (Havana and Varadero)
MAY
We learned that we will finally return to the UK this month to get married on July 12! This was the month when we started planning our wedding.. haha! I was sick the whole month while we were traveling! Most of the countries in Central America would require a tourist visa for Filipinos but since I got my USA tourist visa on my passport, I was able to get visa-free for all of these destinations! I remember, the hard time I had to go through in Nicaragua and Panama in 2015 because I didn't have the visa!
Traveled to: Mexico, Belize (Hopkins Bay), Honduras (Copan), El Salvador, Guatemala ( Livingstone, Antigua).
JUNE
We traveled again to Turkey, this time to BODRUM! I loved it there and I think Jonathan would love to go back there for sailing! We also went on a trip to ISTRIA, CROATIA where Jonathan bought my engagement ring! I was also able to visit the Plitvice Lakes National Park. After that, we finally returned to the United Kingdom! By the end of the month, we were able to squeeze in a Game of Thrones Roadtrip in Northern Ireland and a quick day trip to Belfast, Ireland!
Traveled to: Turkey (Bodrum), Croatia ( Istria & Zagreb) and England, Ireland (Belfast) & Northern Ireland
JULY
We got MARRIED on JULY 12! Spent the month traveling with my mother again to Cardiff (Wales), London and even Edinburgh (Scotland!). I also applied for my Schengen visa, sadly, I was granted only a month visa but it was a blessing in disguise!
Traveled to: Cardiff (Wales), London and Edinburgh (Scotland!)
AUGUST
This is our very fast-paced Honeymoon trip in Europe because of my Schengen visa but we know we will return again! Visited 18 countries in 1 month with our Eurail/ Interrail pass as one of our sponsors! You can find more photos and our itinerary here.
Traveled to: Our Route: London, United Kingdom—> Brussels, Belgium —> Luxembourg —> Paris, France—> Amsterdam, The Netherlands —> Copenhagen, Denmark —> Malmo, Sweden —> Berlin, Germany —> Warsaw, Poland —> Budapest, Czech Republic —> Bratislava, Slovakia —> Prague, Czech Republic—> Zurich, Switzerland —> Liechtenstein —> Milan, Rome and Civitavecchia, Italy —> Vatican City --> Barcelona, Spain —> Iceland
SEPTEMBER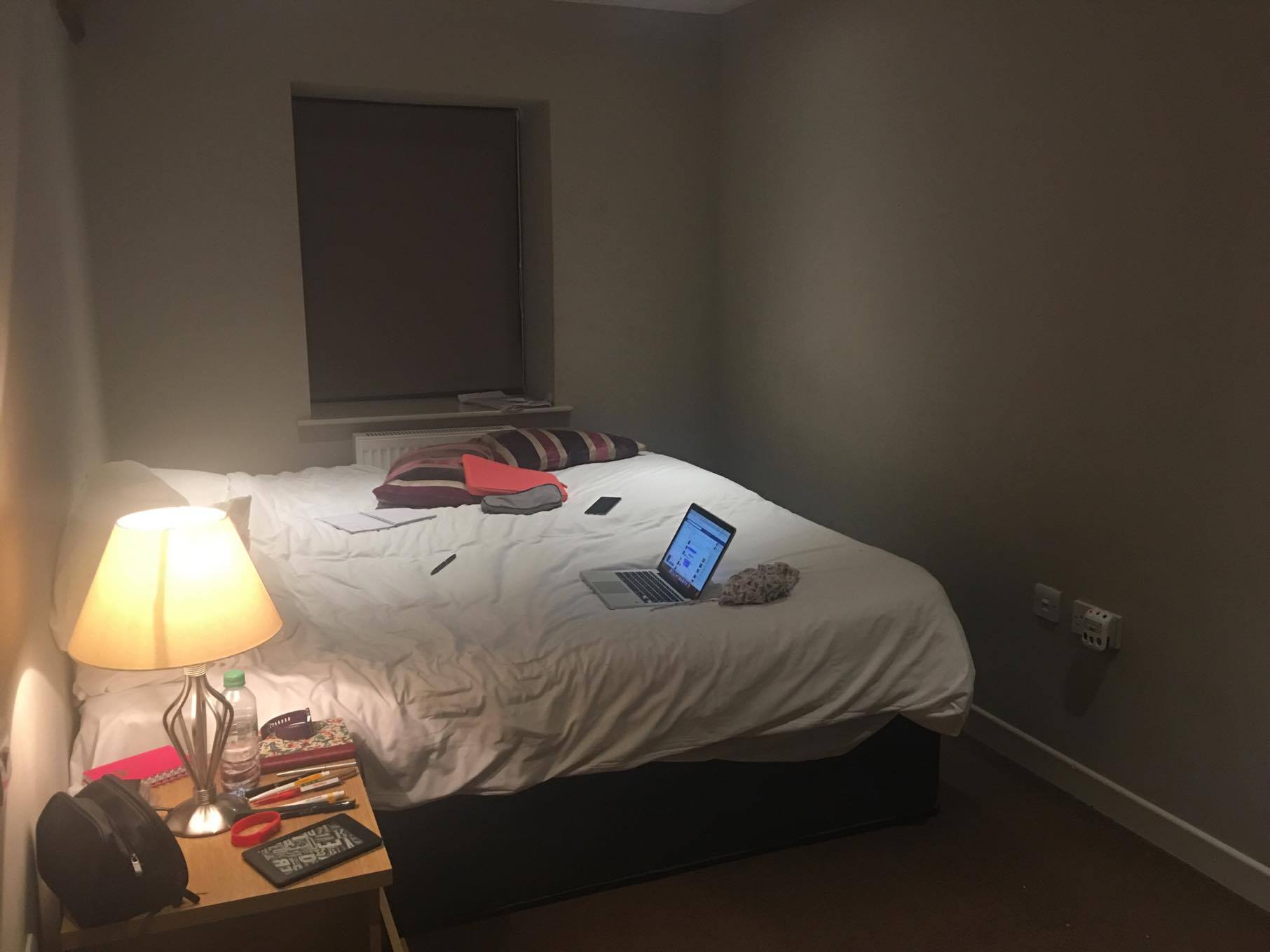 I NEEDED A BREAK.. I was overweight and sickly! I decided to enroll at the No1 Bootcamp which is very popular for celebrities in the UK! While I was in the bootcamp, Jonathan was in Turkey getting his license for sailing! It's the longest time we were away from each other but finally we're able to do something just for ourselves!
Traveled to: BOOTCAMP, NORFOLK, UK
OCTOBER
I traveled for an influencer summit in Atlanta, Georgia where they covered all of my expenses and I took advantage of going to USA to buy all our blogging & camera gear after I learned that we will be going to Antarctica on December!
Traveled to: Atlanta, Georgia & Cornwall, England
NOVEMBER
Time to leave the UK again but before we left, we attended all of the important networking in the UK for our trips in 2017! We went on the Conde Nast travel show and the World Travel Market event in London! I can't wait to tell you where we will be going in 2017! These events are essential if you wanna work with companies and these are the behind-the-scenes of all those nice photos! We left the UK and traveled to Istanbul for 4 days and finally experienced a business class flight on our longest-haul flight ever, Istanbul to Buenos Aires, Argentina to catch another flight to Santiago, Chile!
Traveled to: London, Turkey (Istanbul) & Santiago, Chile
DECEMBER
We started the month working online in our rented apartment in Santiago, Chile to prepare ourselves for the trip of a lifetime! Our 16-day Chilean Patagonia & Antarctica Cruise. After that, we went to Easter Island, which is one of most secluded islands in the world but still Chile territory! We're now in Buenos Aires, Argentina where we will be celebrating the New Year!
Traveled to: ANTARCTICA, Chile (Cape Horn, Puerto Williams, Punta Arenas & Easter Island, Argentina (Buenos Aires)
What are the plans in 2017? I'm hoping to wrap up my travel goal of visiting 100 countries in 7 continents before I publish my BOOK! Go back to the Philippines and hug my grandparents! <3 I'll share my vision board to you tomorrow, guys!
How was your 2016?
-------
P.S. Crazy to share this, but I can't believe I wrote this pre-wedding bucket list and most of my dreams were manifested!
Are you on Pinterest? Pin these!