RENT- A FLIGHT SERVICE
FOR YOUR VISA APPLICATIONS IN UNITED KINGDOM, CANADA, SCHENGEN, AUSTRALIA, NEW ZEALAND, JAPAN AND SOUTH KOREA.
LET'S NOW BOOK YOUR RENTAL FLIGHT TICKET FOR ONLY $30 USD.
I took steps to partner with an accredited travel agency in the Middle East catering to OFWs or Filipinos abroad. They don't normally do services like this with random people but only with their regular clients; most of the time, they'll only do it if the person will guarantee to pay the full amount of the ticket. BUT in our case, I explained to them that by partnering with me, we can help travelers with the visa requirements and for those longing to travel long-term and become Digital Nomads.
The fee is only $30 (USD) or Php 1,500 (Philippines Pesos) and the agency will provide a LEGITIMATE AND UNIQUE FLIGHT BOOKING RESERVATION /PNR NUMBER for you which can be verified. You can visit respective airlines website, plugin the airline reservation code and your name under manage my bookings.
Remember, most of the embassies are only requiring a CONFIRMED FLIGHT RESERVATION which is where they based your VISA TRAVEL DATES. They actually discourage you to pay for the full amount of ticket before getting a visa approved! A lot of people are booking everything online and it will be really hard or rare to get a flight ticket that will give you a full refund after a hold period of 3 or 4 weeks which is usually the time frame of your visa application and approval so that's why I'm offering this service for cheap! Extra Note: We charge $30 per round trip ticket (per person) and extra $30 for every additional leg.
READ OUR CLIENT TESTIMONIALS BELOW
step by step on how to AVAIL OUR FLIGHT RESERVATION TICKETS
A detailed FAQ is at the bottom of the page… read it first before making a request.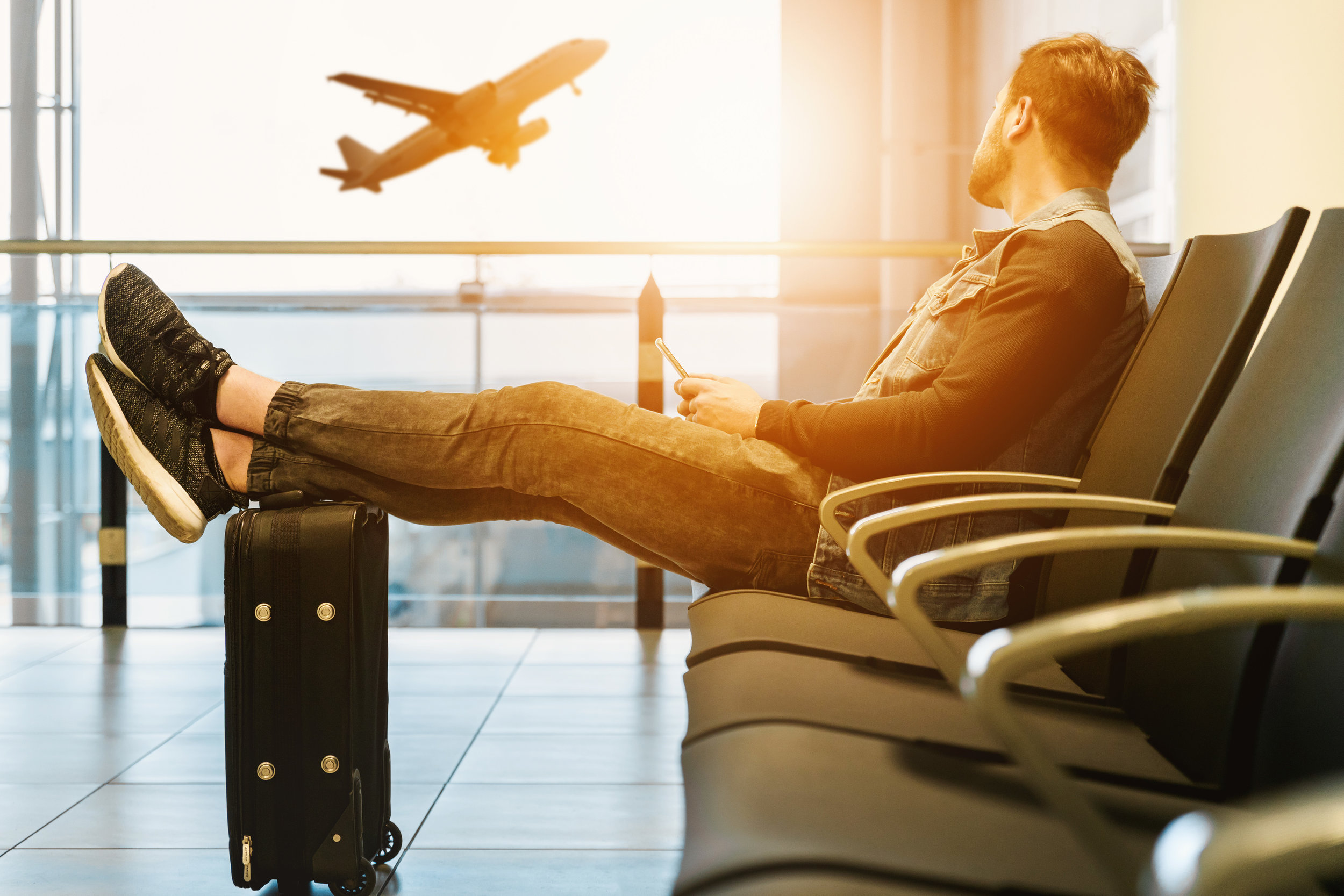 STEP 1: FILL UP THE REQUEST FORM BELOW
If you're applying as a GROUP - only one form should be filled up. Don't forget to click SUBMIT.
STEP 2: PAY THE FEES - $30
Pay Direct on our website for Paypal/ Credit Cards.
For Bank & Money Transfer, you'll get the bank details below.
STEP 3: TAKE a PHOTO oF THE PAYMENT CONFIRMATION & CONTACT US
Email YVETTE at yvette@mrandmrshowe.com and CC me - kach@mrandmrshowe.com
STEP 4: GET THE TICKET WITHIN 24 HOURS.
Guaranteed! Changes are free for up to 3 times within 3 days.
FILL UP THE REQUEST FORM BELOW. don't forget to click SUBMIT!
Please note that we can't book budget airlines because they are "book and pay" - no reservation and you have to pay in full when booking.
STEP 2: SEND THE PAYMENT AND EMAIL ME AT KACH@MRANMRSHOWE.COM
OPTION 1: PAY VIA PAYPAL FOR CREDIT OR Credit/ Debit CARDS (VISA, MASTERCARD, AMEX)
OPTION 2: Bank Transfer (Philippines), INTERNATIONAL BANK (BARCLAYS UK) & Western Union / Money Transfer
Bank of the Philippines Island/BPI
Account Name: Katrina Medina Umandap
Account #: 9789604573
OR
Banco de Oro/BDO
Account Name: Yvette Rebadulla
Account #: 001680331335
BARCLAYS BANK UK:
Jonathan Howe
IBAN - GB68 BUKB 20489540691038
Swift BIC - BUKBGB22
Sort Code - 20-48-95
Account Number - 40691038
WESTERN UNION/ MONEY TRANSFER

For details, email me at kach@mrandmrshowe.com
Send the Copy of the Deposit Slip to YVETTE - yvette@mrandmrshowe.com and kach@mrandmrshowe.com
YOU WILL RECEIVE AN EMAIL CONFIRMATION FROM OUR TEAM MEMBERS OR THE TRAVEL AGENCY, IF NOT PLEASE SEND A FOLLOW UP EMAIL TO YVETTE@mrandmrshowe.com TO ASSIST YOU.
Confirmed Flight Booking will be sent to your email which will look like on a PDF format, here. If you haven't received your flight booking confirmation AFTER 24 hours since you PAID, please contact us directly on our facebook page or instagram account.
HOW TO VERIFY THE TICKET?
You can confirm your flight ticket directly at the AIRLINES website (MANAGE MY BOOKING) by using the Airlines Reservation Code / PNR on your ticket. You can then add your other details and request on the airlines to send the itinerary directly to your email.

If you'll be flying out from the province in the Philippines, we can only book with PAL and the only way to confirm your ticket with them is by calling the airlines' call center. Their website is only designed for online booking and not booking with travel agency. Please note that we can't book budget airlines because they are "book and pay" - no reservation and you have to pay in full.
FOR CHANGES / OTHER INQUIRIES:
If there's a mistake in your flight reservation, you should not worry because we can change it for up to 3 times for FREE within 3 days - the airport, dates and your name spelling.

Please check our FAQ (Frequently Asked Question) section below.
Any questions, email me at kach@mrandmrshowe.com or message me on our facebook page.

TERMS & CONDITIONS OF OUR FLIGHT RESERVATION SERVICE
We highly suggest you book our service 2 to 4 days before your visa appointment schedule and the ticket will be on hold for UP TO 3 weeks or so depending on the airlines and travel dates. (For example, the flight requested is 3 months away then we can hold it longer but if the flight is 1 month from now then we could only hold it according. to the allowable days by the airlines before they require the full payment.)

We DON'T need your Passport # or your birthday.. you only have to give that information when you're about to check-in online for the flight. This case, you'll only need a confirmed flight reservation from a travel agency.

Free Automatic Cancellation. After the hold period, we will handle to automatically cancel it and you will NOT be asked to pay the full amount of the flight ticket. Then that's time you can look for the cheap flight options going to the country you intend to visit.

IF YOU'RE TRAVELING AS A GROUP (FRIENDS / FAMILY), YOU CAN JUST ADD THEIR FULL NAMES (PASSPORT MATCHED) SO YOU CAN BE UNDER THE SAME TICKET RESERVATION NUMBER (YOU'LL STILL HAVE YOUR INDIVIDUAL TICKETS AND WE CAN PROVIDE AN EXTRA GROUP TICKET).

Name Typo Error, Airport (Departure/ Arrival) and Date Changes can be made up to 3 times for FREE for 3 days after we issued the ticket.

FOR MULTIPLE DESTINATION or different airport for return tickets, please indicate it on the "Any detailed request" tab . We charge $30 per round trip ticket and extra $30 for every additional leg.

If you don't get the flight booking after 24 hours, we will send you the full-refund. If applicable, you can also change the typo error of your name (not changing to other people's name), date of the flights and airports for 3 times, FREE OF CHARGE. Other than that, you need to pay for the full amount again.
From the different Embassies, you only need a FLIGHT RESERVATION.
FREQUENTLY ASKED QUESTIONS
1) Is it better than booking the flight on my own?
Yes. Booking the flight on your own takes a lot of time. It involves a risk too such as forgetting to cancel the reservation and paying the price in full.
2) What are the risks of doing this?
There is ABSOLUTELY no risk. From the booking to the cancellation, we take charge of everything.
3) Is it recognized in all countries/embassies/immigration?
YES! It is a legitimate flight/booking confirmation so it is recognized worldwide.
4) Can I request a flight confirmation for any country?
Yes. We can book flights from several airlines in ALL countries across the globe.
5) When should I request for it?
You can request for it at least 24 hours before you need it. For visa applications purposes, we recommend that you book our service a couple of days before of your visa application so that the ticket will be on hold for UP TO 3 weeks or so (depending on the airlines and your flight departure date)
6) When will I receive the booking confirmation?
You'll receive it within 24 hours from the time of payment.
7) Where do you get the flight reservation?
We get it ONLY from our partner travel agency who book legitimate tickets from accredited airlines. You will get the name of the company after you pay the fees.
8) How much is it?
It's only 30 USD or 1,500 Php per person! :)
9) Do I pay the full flight fee?
No. You only pay the Reservation Fees stated above. After the time of the hold period, it will be automatically canceled for FREE.
10) Is this reservation fee refundable?
You'll only get the refund if you don't receive the Flight Booking Confirmation after 24 hours of waiting.
11) What if there's a mistake on my flight reservation?
Don't worry, you can change it for up to 3 times within 3 days - the airport, dates and the spelling of your name.
Not changing the name from one person to another! (Don't be too cheeky!)
12) Can I make a reservation for somebody else?
Sure! Just indicate their personal details on the Flight Reservation Form.
13) Can I make a reservation for several countries?
Definitely! We book flights worldwide.
14) We are several people traveling, do I need to pay for each and everyone?
Yes. The price is a per person rate :p
15) I have a problem with my booking. What time will you be available to assist me?
My team is available 24/7 to attend to your concerns but I'm personally based in North America timezone. That's including holidays and weekends :)
16) How can I be sure that I'm going to get my flight reservation?
We have a money back guarantee! If you don't get your reservation within 24-hours you will definitely get your money back. And when you pay using PayPal, it's guaranteed that you will be under Paypal Buyer Protection if you don't get the reservation.
17) What are the modes of payment?
You can pay using your Paypal account, Amex, Visa, and Mastercard.
18) Do you offer discounts for group bookings?
Sorry, but NO, this is already cheap. Haha!
19) Do you offer discounts for children/infants?
Sorry, but NO, this is already cheap. Haha!
20) Can I book the full flight with the agency after I get the visa approval?
Yes, you can do that directly with them or you can also contact me to help you look for cheap deals online!
21) I know a local travel agency who are charging less than your fees?
Okay, then book it with them! This service is only for people who don't know ANY travel agencies who are willing to do this kind of service.
22) I plan to go to "-----" country to find work, can you help me?
To avoid Human Trafficking, Filipinos are usually asked to show their return flight. I understand the need for it because we are vulnerable to illegal work recruitment. As much as I'd want to help, our partner travel agency doesn't want to be involved in a situation like this.
23) I want to book multiple destinations (e.g. Manila - London-Paris-Barcelona-Manila), how much does it cost?
Our $30 fee is for a one-way or return flight ticket only, if it's different destinations then you'll be charged per leg of the trip.
WHY SHOULD YOU TRUST MY TIPS and RENT-A-FLIGHT SERVICE?
I am Kach Medina Umandap - Howe, a Proud Pinay traveler. I also went through the same hassle and nightmares like you especially when I was a newbie traveler. I was always anxious about getting a visa and passing through Immigration Officers (I know that exact feeling). It is absurd and I don't want anyone to feel this way anymore, so I'm here to help! :) You can read my personal visa application experiences on the blog or here.
I already visited 125 countries across the 7 continents-- all with my Philippines Passport. Though my husband is British, we've been living abroad most of the time and which is the reason why we can't live in the UK which means I won't become a British citizen (this requires you to stay for 5 years in the UK). Read more about us.
You can also read featured stories about me and my journey with my husband below: